Description
FreeMax Fireluke 3
The FreeMax Fireluke 3 is a sub-ohm tank made of resin and stainless steel, combining a beautiful look with a sturdy design. The FireLuke 3 Tank features a 2mL maximum eJuice capacity, easily accessible via top-fill for ergonomic access. When compared to the Fireluke 2, the Freemax Fireluke 3 Tank's top cap's design integrates three metal balls to have better friction when accessing the top fill system, prevent accident loosening and leakage.
To add vape juice to the 5mL reservoir, push the top cap open from a red mark which exposes an effortless filling port. The replacement glass tube provided with a honeycomb surface designed, which is exquisite and eye-catching. The key achievement lies within the new updated FireLuke Mesh Coils(904L X1, X2, X3, and X4). The coil tech is also updated to FM COILTECH4.0 with military-grade SS904L mesh material and tea fiber cotton for the ultimate in wicking, saturation, and even heating. It brings more stable vaping experience and refreshes flavors. In combination with the easily adjustable bottom airflow slots, the Fireluke 3 Tank has exquisite vapor production.
Please note product images are for display purposes only. Tank is 2ml capacity, as per TPD regulations.
FREE Bulb Glass Included (Diamond Glass Sold Separately (Coming Soon))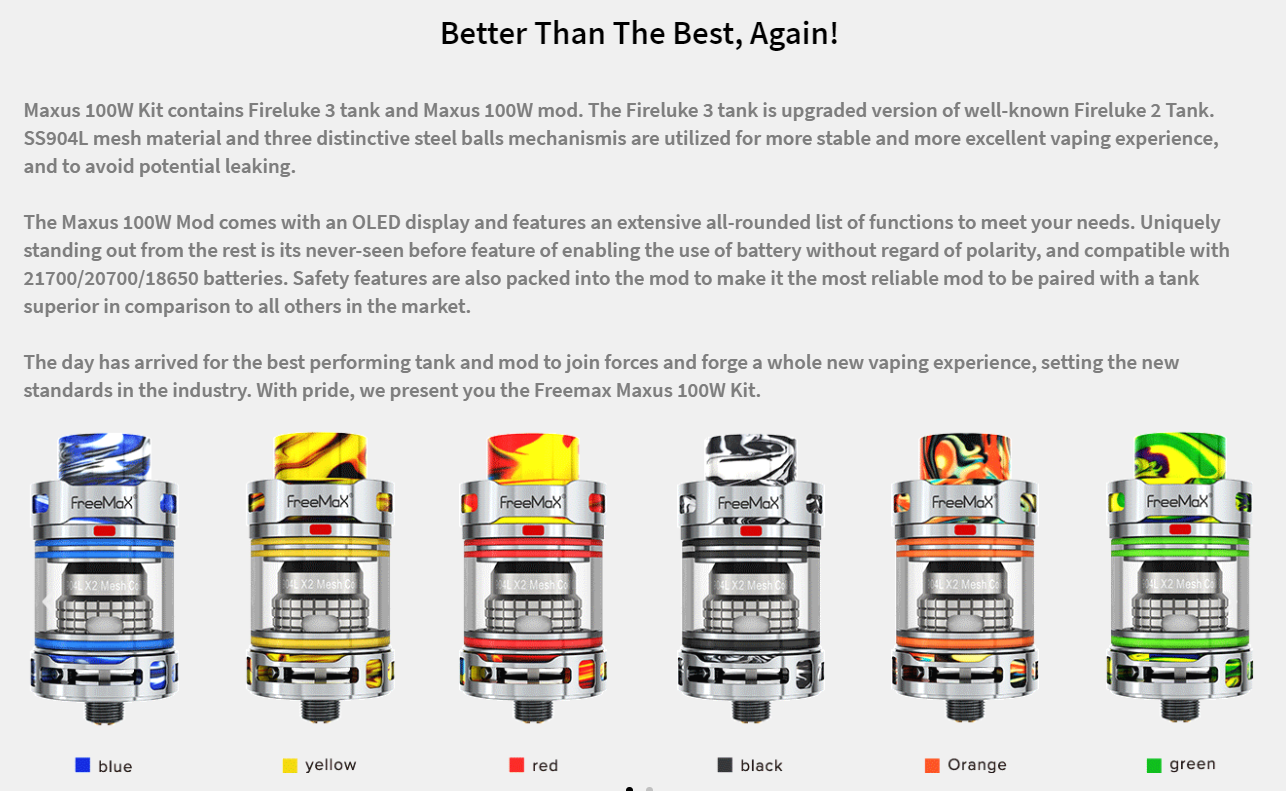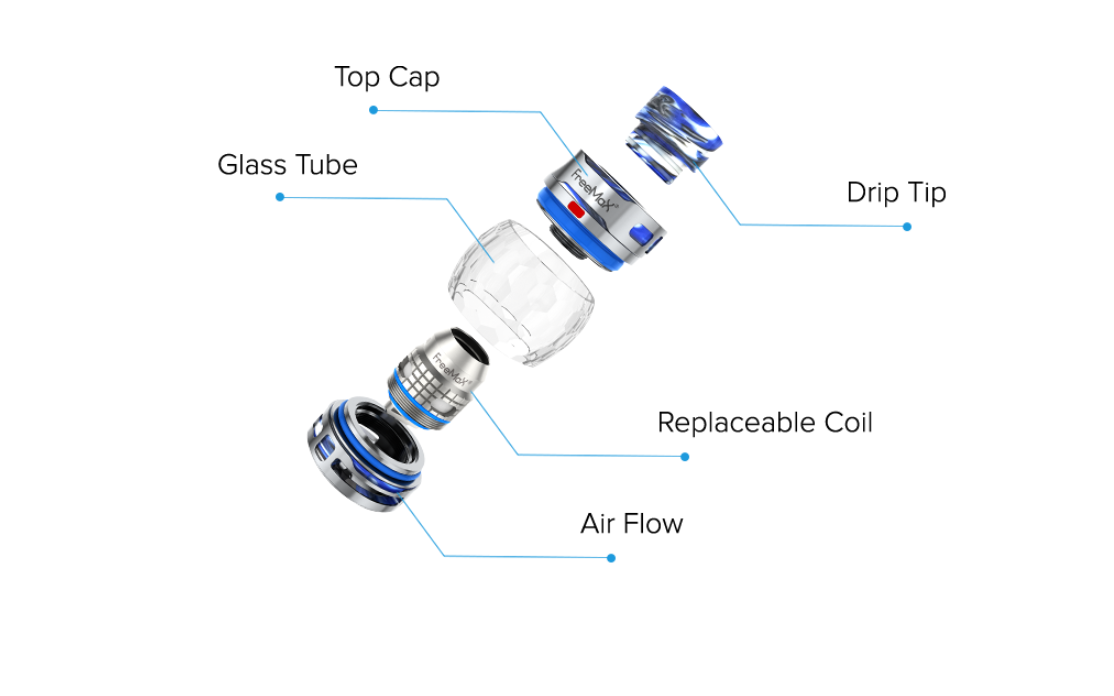 3 steel balls for stronger friction
Three steel balls are added into the top cap to increase friction, you can still fill the tank
with single hand but there's little chance of loosening
top cap and potential leaking.
Super easy operation: slide-to-open the top cap from the red mark;
fill e-liquid; adjust the airflow then enjoy vaping.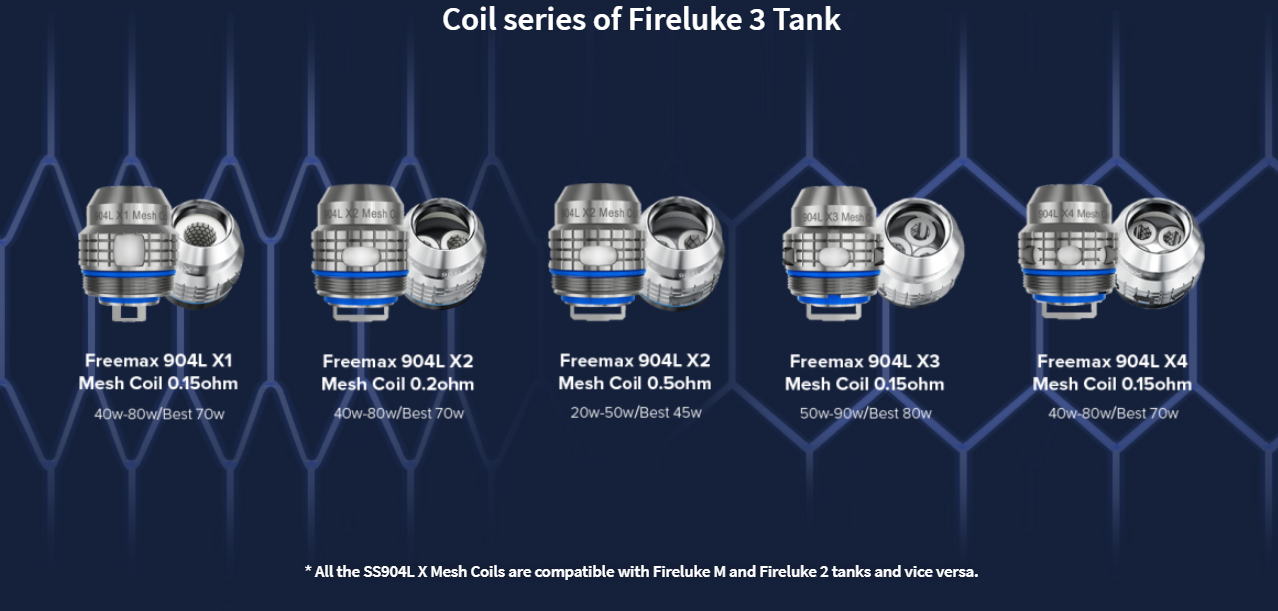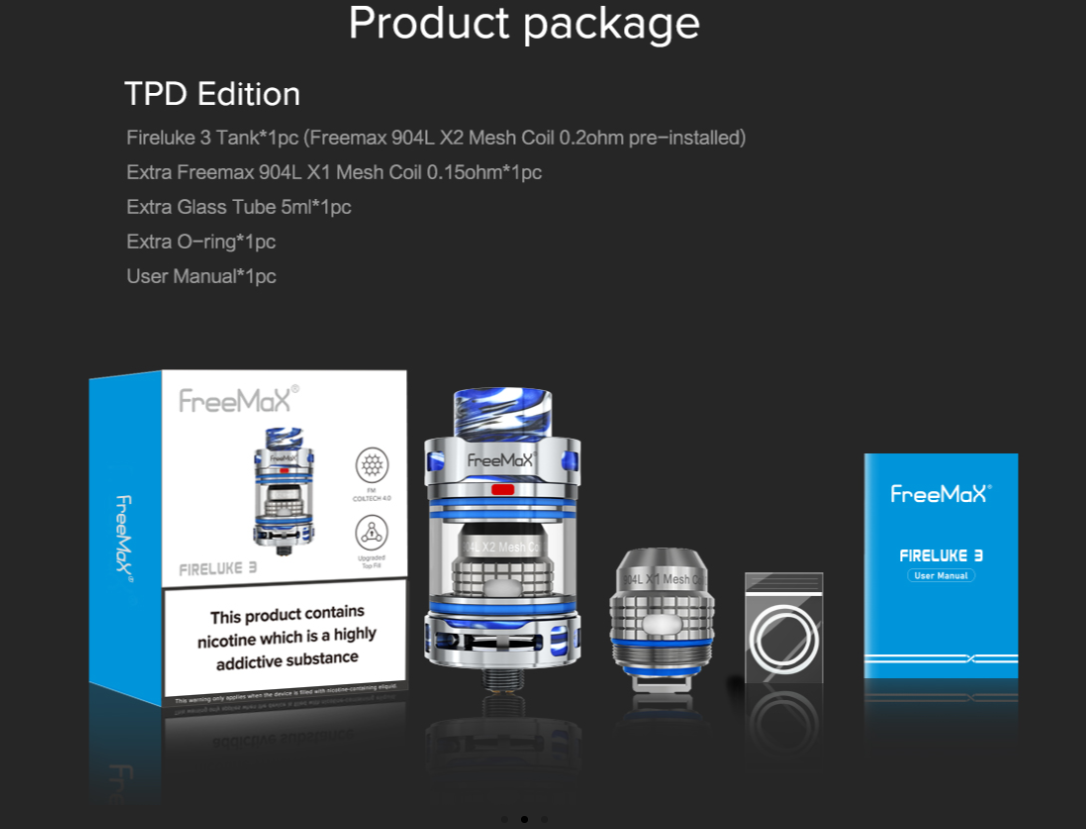 New replacement Fireluke 904L X Mesh coils available here (COMING SOON)
&
Replacement Fireluke M coils available  
here