Description
Oxva Xlim SQ Kit 900mah is a good option for vapers that are after a kit that's compact and practical. Its built-in 900mAh battery is relatively powerful for such a small pod kit, so even at the 25W maximum output, you can vape for longer. Included in the kit is a 0.6 Ohm OXVA Xlim V2 pod, which features a built-in coil, creating an RDTL (Restricted Direct To Lung) style inhale.
Oxva Xlim SQ Kit 900mah Features:
RDTL Pod Kit
900mAh Battery
5 – 25W Output Range
Simple To Use
2ml Refillable Pods
Built-In Coils
Inhale Activation
You can set the power output between 5 – 25W, giving you control over how much vapour your device creates. Plus, thanks to inhale activation technology, vaping your Xlim SQ is simple. All you have to do is puff on the mouthpiece to activate your device. Once you do, you'll experience an RDTL-style vape, which produces a moderate amount of vapour and a tight inhale.
Topping up your 2ml OXVA Xlim V2 pod is made easy by its side-filling port. Simply pulling out the silicone stopper from the side of your pod reveals the e-liquid inlet. The other compatible pods from the Xlim V2 range will support either an RDTL or MTL (Mouth To Lung) inhale. We'd suggest pairing either pod with a 50/50 or high PG e-liquid for best results.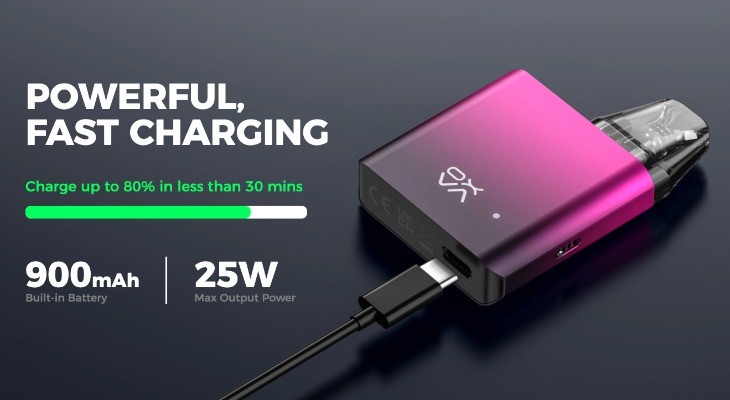 Thanks to its powerful built-in 900mAh battery, the OXVA Xlim SQ vape kit will reach a charge of 80% in under half an hour.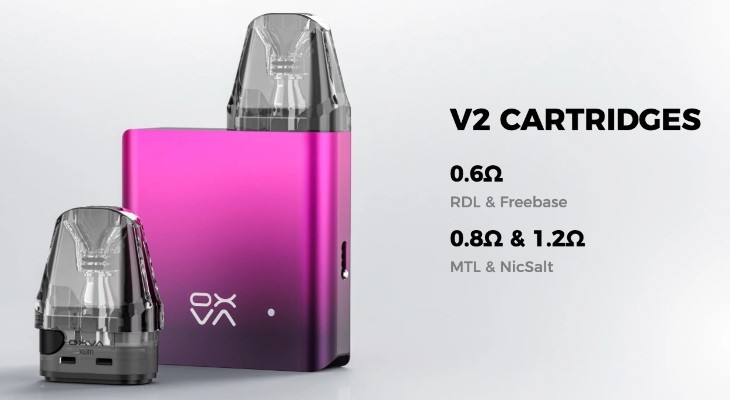 The OXVA Xlim V2 cartridges support both RDTL (Restricted Direct To Lung) and MTL (Mouth To Lung) vaping, depending on the coil.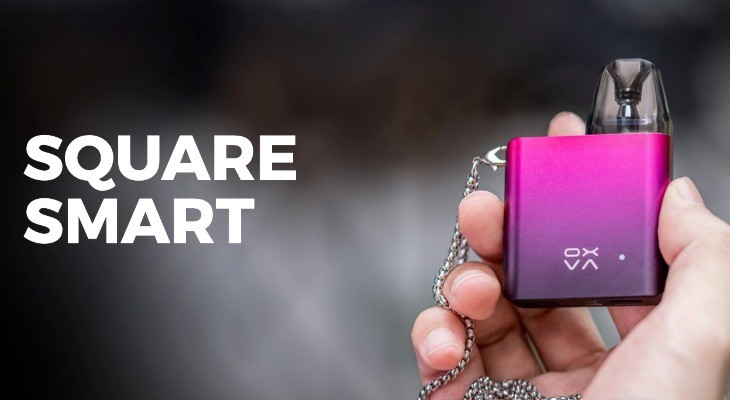 The OXVA Xlim SQ vape kit features a square design and a handy chain lanyard, so you can wear it around your neck.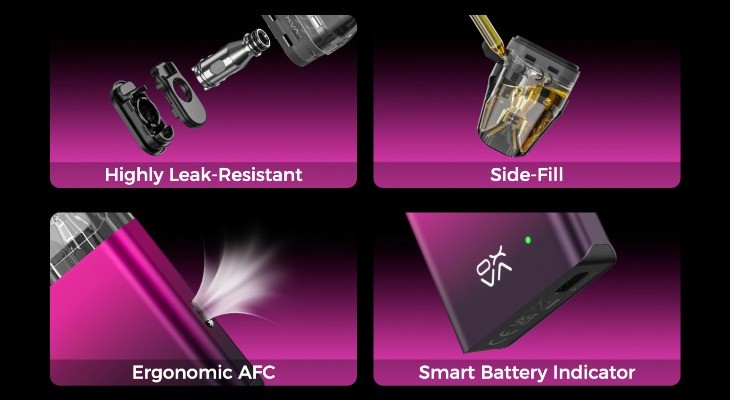 The OXVA Xlim SQ vape kit features side-filling pods with leak–resistant technology, as well as ergonomic airflow control and an LED smart battery indicator.