Description
PnP Pod Tank
The Voopoo PnP vape pod tank is an innovative vape tank which can be used as a replacement pod for the Voopoo Drag S Mod Pod kit and the Voopoo Drag X Mod Pod kit or as a standard 510 vape tank with the use of a metal plate base adaptor. Operating a removable coil system as well as a sleek adjustable airflow, the PnP pod tank is compatible with the renowned PnP coil range for a high performance.
Features:
2ml E-Liquid Capacity
Replacement Pod / 510 Vape Tank
Stainless Steel / PCTG Construction
Adjustable Airflow
Bottom Fill Method
Magnetic Connectors
PnP Coil Series Compatible
VM1 0.3 Ohm Coil & VM6 0.15 Ohm Coil Included
A stainless steel and PCTG material construction provides resilience with magnetic connectors providing a secure attachment when in use. To use as a vape tank, simply install the 510 magnetic base plate which comes included, which allows the tank to be paired with the majority of vape mods. A practical adjustable airflow gives users variation over inhalation, whilst the bottom fill method provides a simple refill method which also reduces the chance of leakage.
Compatible with the entire PnP coil range (sold separately), with a VM1 0.3 Ohm mesh coil and a VM6 0.15 Ohm variant included, we recommend pairing these coils with high VG e-liquids of 60% and above for best results.
Contains:
Voopoo PnP 2ml Vape Pod Tank
Voopoo Pnp 510 Tank Adaptor Base (Pre-Installed)
Voopoo PnP VM1 0.3 Ohm Coil
Voopoo PnP VM6 0.15 Ohm Coil
User Manual
Important information about sub ohm vaping:
This vape tank is intended for sub ohm vaping. Sub ohm tanks require a greater amount of knowledge and experience to use safely. They use specially designed coils that register below 1.0 Ohm resistance, for use at higher wattages.
We recommend that when sub ohm vaping, you do not use an e-liquid that has higher than a 6mg nicotine strength, this will be too harsh on the throat. Sub ohm vaping produces more vapour and because of this, an increased throat hit. You should pair tanks like this with a high VG e-liquid, that is 60% VG or higher.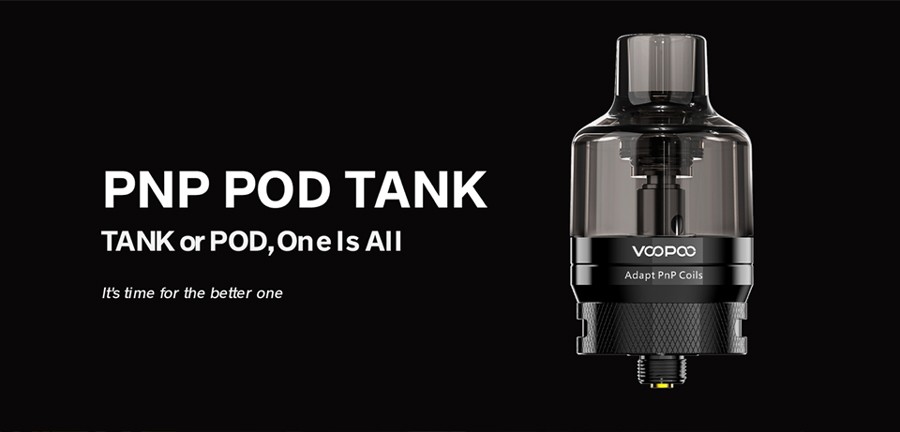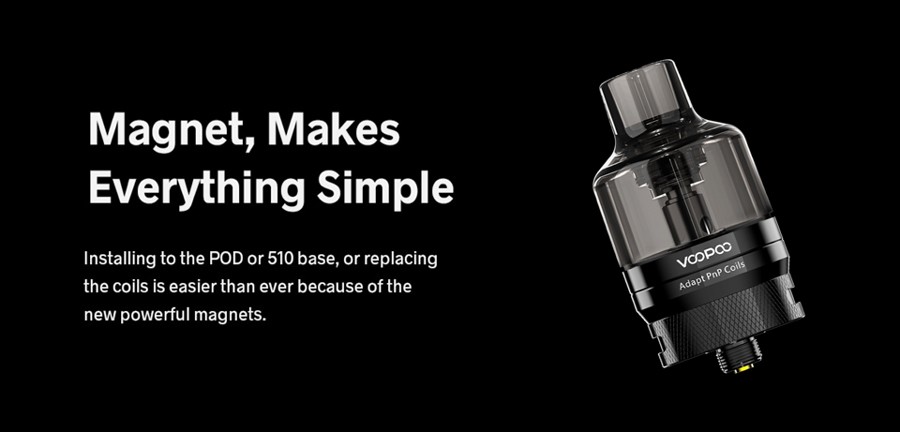 Through the use of the magnetic connectors, configuring the PnP pod to a vape tank is made simple and secure.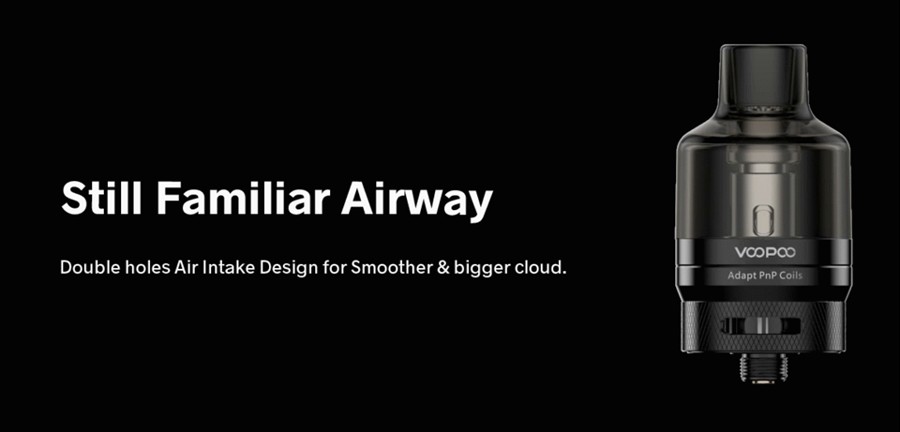 Giving users the option to alter inhalation, the PnP pod tank features an adjustable airflow on the base plate.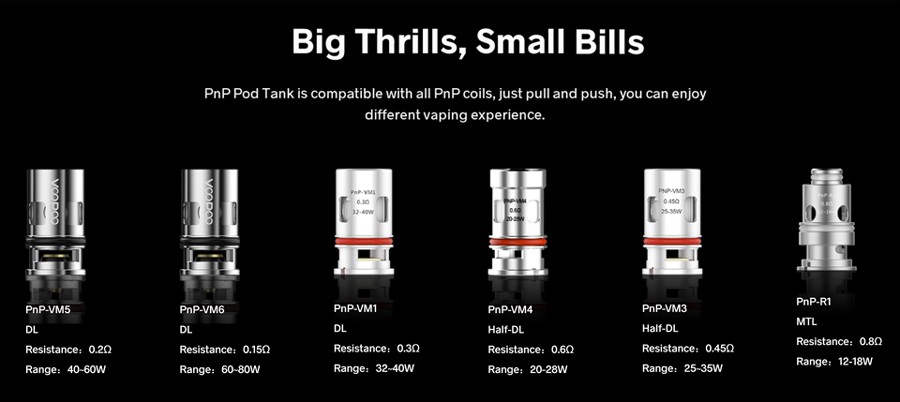 Offering extensive versatility, the PnP pod tank employs the full PnP coil series for varied choice.