Description
VooPoo VMATE Pod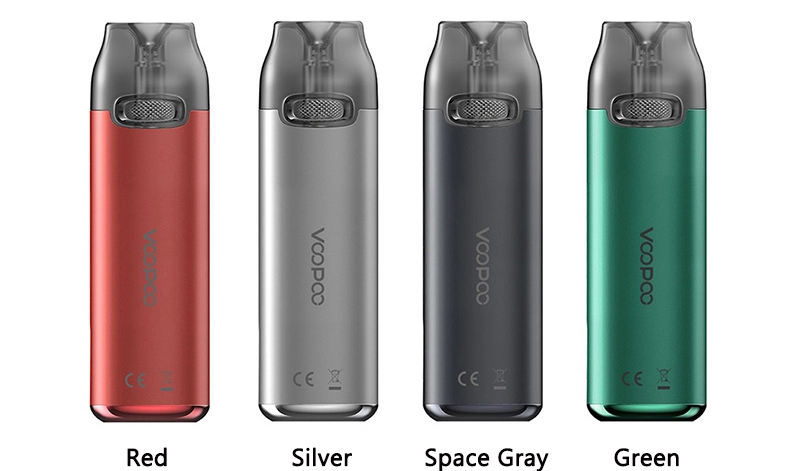 VooPoo VMATE Pod
The VooPoo VMATE Pod is the next generation of flavorful, easy-to-use, low-cost starter device. Providing
the fullest resolution and flavor.
New Generation
Atomization Technology
0.7Ω MESH atomization increases the heating area by more than 3 times and can release
a rich flavor.
No Drop of Condensate
Escapes
3ml VMATE Pod has an independent and one-way condensate space, and is 75%
more leak-proof than other pods.
Small Size, Large Power
900mAh large capacity built-in battery, with Type-C 5V/1A fast charging, one charge,
enjoy two days.
VMATE Pod Specifications:
Name: VMATE Pod
Material: Aluminum alloy
Pod Material: PCTG
Capacity: 3ml
Resistance: 0.7Ω
Output Power: 17W
Battery Capacity: 900mAh
Built-in Battery
Size
28.5*14.9 *95.5mm
Name: VMATE Pod
Material: Aluminum alloy
Pod Material: PCTG
Capacity: 3ml
Resistance: 0.7Ω
Output Power: 17W
Battery Capacity: 900mAh
Built-in BatteryName: VMATE Pod
Material: Aluminum alloy
Pod Material: PCTG
Capacity: 3ml
Resistance: 0.7Ω
Output Power: 17W
Battery Capacity: 900mAh
Built-in Battery